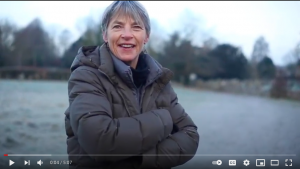 Hilary Stock is a fine art photographer whose work is exhibited in a number of British galleries and shows. Her photographs have been been published in national newspapers and magazines. She is currently photographer-in-residence at Horatio's Garden in Salisbury.
Hilary began her working life making documentary features for BBC Radio 4, using her background in anthropology. She has travelled widely and lived twice in India – first in Kochi, Kerala and later in New Delhi – and now divides her time between Cornwall and Wiltshire. Each place inspires her work in different ways, whether it's the ancient trees of the Savernake forest or the Roseland's iconic coastline.
In 2018 Hilary worked for the charity Thriving Through Venture, leading a teenage photographic project that compared the community of Gunjur in the Gambia with its twinned town of Marlborough in Wiltshire.
The resulting work, 'Humans of Marlborough and Gunjur', was exhibited at the White Horse Gallery in Marlborough in December 2018 and went on a tour of local schools. Other recent projects include an ongoing study at Cirencester Cattle Market, Humans of Bedwyn and St Mary's Church, Tidcombe.
A wide range of her Cornish work is also on sale  at The Harbour Gallery in Portscatho, and will soon be on show at The Offshore Arts Gallery at The Bayview Inn, Widemouth Bay. Hilary also welcomes private art commissions.